Denver Zoo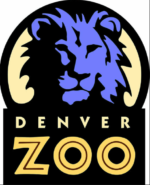 Business Name:
Denver Zoo
Long Business Description:
Through both, the AZA and the World Association of Zoos and Aquariums (WAZA), Denver Zoo is working with other zoos and aquariums to promote awareness about threats to biodiversity worldwide through onsite education.
Denver Zoo is a leader in connecting people to the awe and importance of wild animals while providing unparalleled care, educational experiences, and local and global conservation efforts that help save wild places and wildlife. Our more than 350 employees and 600 volunteers passionately support our mission everyday: Secure a Better World for Animals Through Human Understanding. We invite you to join us for a memorable day with your family exploring our more than 84 beautifully landscaped acres on the north end of Denver's City Park. Or, if you share our passion and vision, please become a member or donor so our animals and staff can continue their work on behalf of wild animals and wild places around the world.