Above the Seas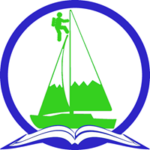 Business Name:
Above the Seas
Long Business Description:
The mission of Above The Seas is to support educational advancement through the promotion and support of community libraries in the developing world. Our main objective is to improve village and slum libraries which serve the extremely poor.
We are a small Non-Governmental Organization (NGO) supporting libraries in the developing world. We collect and manage funds which are used to purchase needed supplies for community libraries. We have very low operation overhead costs. All funds are directed entirely to purchase and deliver supplies to libraries in the poorest places. We donate supplies to existing libraries to enhance their services and improve the quality of information for the benefit of the local population.