Environment
465 Marine Street Boulder CO
80302
In the Mara Region of rural Tanzania where 99 percent of the water is contaminated, Maji Safi Group has saved lives and helped more than 365,000 people learn safe water, sanitation, and hygiene practices. MSG uses creative education, primarily female community health educators and art, song, and dance to inspire people to bring these life-saving practices into their daily routines. We imagine a world where children are able to reach their full academic potential because they grow up in healthy families that know how to prevent diseases.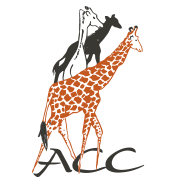 637-B South Broadway #122 Boulder CO
80305
Established in 2014 as a U.S. 501 (c) (3) public charity, African Conservation Centre US (ACC-US) exists to provide support for the African Conservation Centre (ACC) in Kenya and other community-based wildlife conservation initiatives in Africa.
Founded by Dr. David Western and a committed group of board members, ACC-US raises, administers, and grants funds and resources for ACC and other charitable organizations and programs that link science, conservation, and people to sustain biodiversity. We do this by partnering with individual donors, foundations, corporations, and other nonprofit organizations.
ACC-US board members and staff are dedicated to supporting ACC and their programs because, for more than 20 years, ACC has pioneered community-based conservation programs that work. As an African hub for cutting-edge conservation practices, ACC brings together the people and resources needed to design and implement sustainable solutions to conservation issues.