Media
1031 33rd Street Ste 174 Denver CO
ABOUT US
Africa Agenda is driven by the need to change the one-sided narrative of African News. We use this website, journalistic tools, and events, including the Africa News Matters website, as platforms for critical engagement and news analysis about the African continent. Founded on December 11, 2004 by George Bamu and formed as a 501C(3) non-profit organization, governed under Colorado State and the Internal Revenue Service(IRS) laws, Africa Agenda's mission is to promote positive African News through engagement with the community, mass media outlets, leaders and lay people.
More than an information portal, Africa Agenda is a news media and education organization and a work in progress.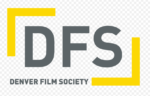 1510 York St., 3rd Floor, Denver, CO
80206
Since 1978, the Denver Film Society (DFS) has worked to promote film as both an art form and a civic forum. As the only nonprofit theater in Colorado, we're dedicated to engaging both our members and the general public in a lifelong relationship with film.
The Denver Film Society, a 501(c)(3) cultural arts organization, operates the Sie FilmCenter, the organization's year-round cinematic home, presents the annual award-winning Denver Film Festival in November and a series of Niche mini-festivals throughout the year.
The Denver Film Society's mission is to develop opportunities for diverse audiences to discover film through creative, thought-provoking experiences.


PO Box 31001 Aurora CO
80041
The Denver Urban Spectrum is Colorado's premier publication and web sites – informing, entertaining and connecting people of color. Denver Urban Spectrum is published monthly- both print and a digital version online. We also have a blog site, SpectrumTalk, and social network, ConnectMe.