Listings in University /Education Program
Showing results 1 - 2 of 2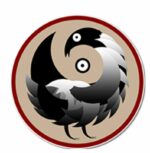 About
AFRICANA STUDIES AT MSU DENVER
We bring the African continent and the African diaspora to an interdisciplinary major offered to students of all backgrounds
Until the late 1960s, higher-ed institutions across the U.S. didn't teach much about the global African experience. The contributions made by people of African descent have gone largely unnoticed for decades. The history, art, culture and social sciences of the African diaspora have had a profound influence on today's society, and we're proud to have taught these subjects for nearly 50 years.
MSU Denver's Department of Africana Studies began in 1969 with the help of Wilton Flemon, Ph.D., and celebrated Professor Rachel B. Noel. Since then, our dedicated faculty has educated generations of students about the profound influence that people of African descent have had on civilization as well as the challenges black communities face throughout the world. As long as you're committed to a high-quality education that focuses on social justice, equality and an improved society, the Department of Africana Studies will welcome you with open arms.
To this day, we're the only Africana Studies department in Colorado. Our students have ample opportunities for internships, leadership experiences and study-abroad programs to places such as Ethiopia. Our graduates leave the University with prolific intellectual and professional skills, representing us well in the public and private sectors as well as the postgraduate studies they pursue.
Along with the degrees we offer, the Department of Africana Studies can fulfill your general-studies requirements. If you're interested in learning how much there is to know about the global African experience, we'll gladly teach you everything there is to know.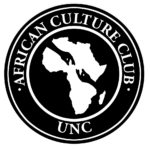 About
The African Students United strives to unite all African Student attending University of Northern Colorado, our main goal is to not only promote awareness on the African continent, but also showcase the richness and beauty of the culture. Through this we hope to create stronger ties as we support each other to succeed.