Konjo Catering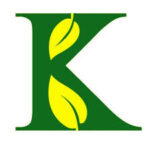 Business Name:
Konjo Catering
Long Business Description:
Whether you're planning a thoughtful dinner for one or a celebration for one thousand, Konjo would appreciate joining you. We've enjoyed sharing our love of Ethiopian culture for almost a decade in the heart of Colorado. Sharing a specially prepared meal is a time-honored Ethiopian tradition that Konjo continues to uphold.
Owner Fetien Gebre-Michael is dedicated to ensuring a memorable experience from beginning to end. The eldest daughter of twelve siblings and a Colorado resident since age three, Gebre-Michael learned how to cook healthy food with a personal flare. Konjo offers a unique cultural experience for wedding, corporate and social gatherings. Ease your mind and add Konjo to your event checklist.