African Designers
June 3 @ 5:30 pm

-

10:00 pm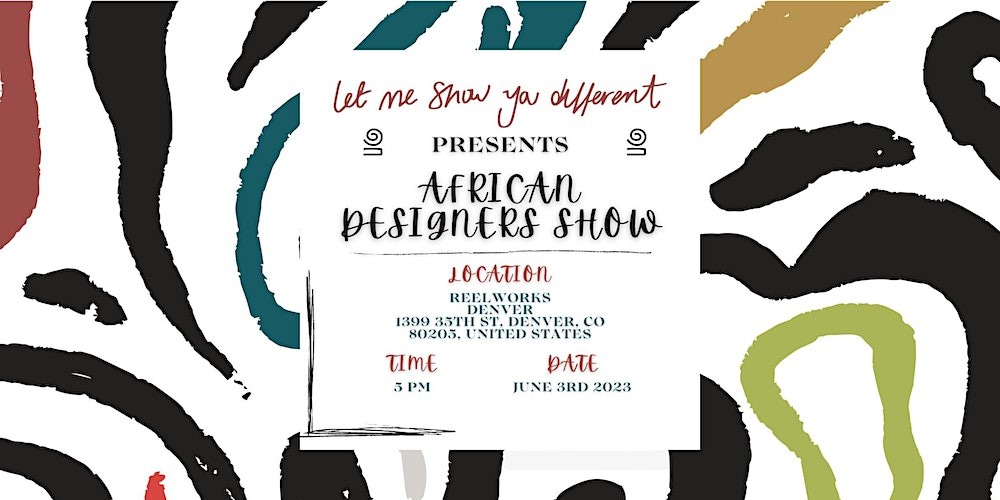 Join us for a one-of-a-kind night. Let Me Show You Different presents African Designers Show, to take place on June 3rd.
This evening aims to celebrate and showcase the exceptional talents and creativity of African designers, highlighting the diversity and richness of African fashion. The African Designers Show promises to be a unique experience that brings together the best of African-inspired designs, traditional craftsmanship, and contemporary fashion trends. With a commitment to fostering cultural exchange and celebrating diversity, this event will provide a platform for African designers to exhibit their unique perspectives and innovative approaches to fashion.
Attendees can look forward to an evening filled with captivating runway presentations, featuring a curated selection of collections from emerging and established African designers. From vibrant prints and intricate beadwork to modern silhouettes and avant-garde designs, the African Designers Show will offer a mesmerizing fusion of tradition and contemporary fashion.
In addition to the awe-inspiring runway shows, the African Designers Show will also feature a trunk show at Clayton Hotel on June 4th where attendees can discover and purchase unique fashion pieces, and accessories, from African designers. This marketplace will provide an opportunity to support and engage directly with the talented individuals behind the designs.