The Wild Foundation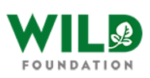 Business Name:
The Wild Foundation
Long Business Description:
In 1960s Apartheid South Africa, when white and black men were prohibited by law from being friends, Ian Player and Magqubu nTomebela headed into the wilderness on a small scouting expedition to help establish a protected area for the Southern White Rhino. This was the birth of the WILD Foundation.
WILD has assembled leaders from all sectors of society and from all over the world to come together for the twin purposes of forging strong policy communities with shared goals and objectives for the protection of nature, and building respect for Earth's wilderness.
Putting respect for nature at the center of the leadership community and stewarding coordinated action for her protection is what we do best.