Travel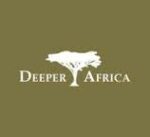 5353 Manhattan Circle, Suite 202, Boulder, CO
80303
We are a small hands-on company specializing in East and Southern Africa. The Deeper Africa travel experience has evolved out of our deep love for Tanzania, Kenya, Uganda, Rwanda, Namibia, Botswana, Zimbabwe, and the Swahili Coast. When you come with us, you are more than a tourist. You are received as a guest by guides, outfitters, lodge and camp staffs, tribal groups, and researchers. All are highly regarded for their knowledge, celebrated for their commitment to Africa's future, and keenly appreciated for their warmth and charm. Because we specialize in East and Southern Africa, we have developed contacts that enable us to give you unparalleled access to places you'd never find on your own.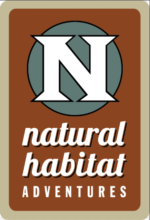 833 W South Boulder Rd Bldg. F
Louisville, CO
80027
Since 1985, Natural Habitat Adventures has delivered life-enhancing nature and wildlife experiences to small groups of travelers passionate about the natural world. Our unique itineraries are meticulously designed to offer intimate encounters with nature in our planet's most riveting wild destinations, while setting the industry standard for sustainable practice. We combine an innovative approach to travel with personal attention to every detail, creating opportunities for adventure and discovery that transform lives. Our guests come home more connected, inspired and exhilarated to be alive.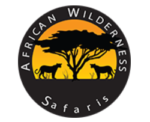 P.O. Box 20936, Boulder, CO
80308
African Wilderness Safaris Is a small family ran safari company that specializes in tailor made holidays to East Africa. Our focus is to help you choose the style of safari that suits you. Every itinerary can be altered to fit your interests. Each safari is unique and will immerse you in East African wildlife, astonishing landscape and tribal culture that few tourists see or experience.
With over 15 year of  experience our professional safari guides are NOLS graduates, college educators, and mountaineers with formal training and various certifications such as wilderness first responders (WFR), first aid, and other outdoor leadership achievements. We have a a great deal of experience in leading groups of travelers and take great pride in our depth and breadth of knowledge in this region, East African culture, and wildlife.